Bio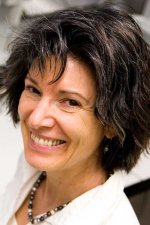 Born in southeastern Quebec, Jan Conn received her Ph.D. in Genetics from the University of Toronto. She has lived in Montreal, Vancouver, Toronto, Guatemala, Caracas (Venezuela), Gainesville (Florida), and Burlington (Vermont). Since 2002 she has been living in western Massachusetts, conducting research on insects that transmit pathogens as a Research Scientist at the Wadsworth Center, Division of Infectious Diseases, New York State Department of Health in Albany NY. She is also Professor in the Department of Biomedical Sciences at the School of Public Health, SUNY-Albany.
Conn was the recipient of a travel grant from the University of Vermont (2000) and a Canada Council Senior Writing Grant (2001), both in conjunction with the Margaret Mee Project. Her book South of the Tudo Bem Cafe, Vehicule Press, 1990, was shortlisted for the Pat Lowther Award. A suite of her poems, Amazonia, won 2nd prize in the CBC literary awards for 2003. She was recently awarded the inaugural P.K. Page Founders' Award for Poetry (2006) from The Malahat Review.
Her poetry has been featured in many anthologies and journals, and broadly reviewed across Canada. She was invited to read at the Ecological Society of America meeting in August, 2005, in Montreal. A major interview was published in CV2, Winter Issue, 2008. The poem, "The Fifth Inhabitant of Mexico" from What Dante Did With Loss, Vehicule Press, 1994, is featured in the Introduction to Extinction in Our Times: Global Amphibian Decline, by J.P. Collins, M.L. Crump and T.E. Lovejoy III, Oxford University Press, 2009. She is a member of both the Writers' Union of Canada and the League of Canadian Poets.